Crispy Fried Oysters and Tartar Sauce
This is your sign to make fried oysters for dinner! If you've been looking for a fried oyster recipe that is easy to make at home, and perfectly crispy without too much breading, this is it. Shucked and coated in a cornmeal and salt, the oysters are fried to perfection, yielding a golden exterior while maintaining their juicy interior. Chef Katie Button pairs them with a tangy tartar sauce of mayo, capers, cornichons, dill, shallot, and lemon zest, this delectable dish is a delightful treat for seafood enthusiasts.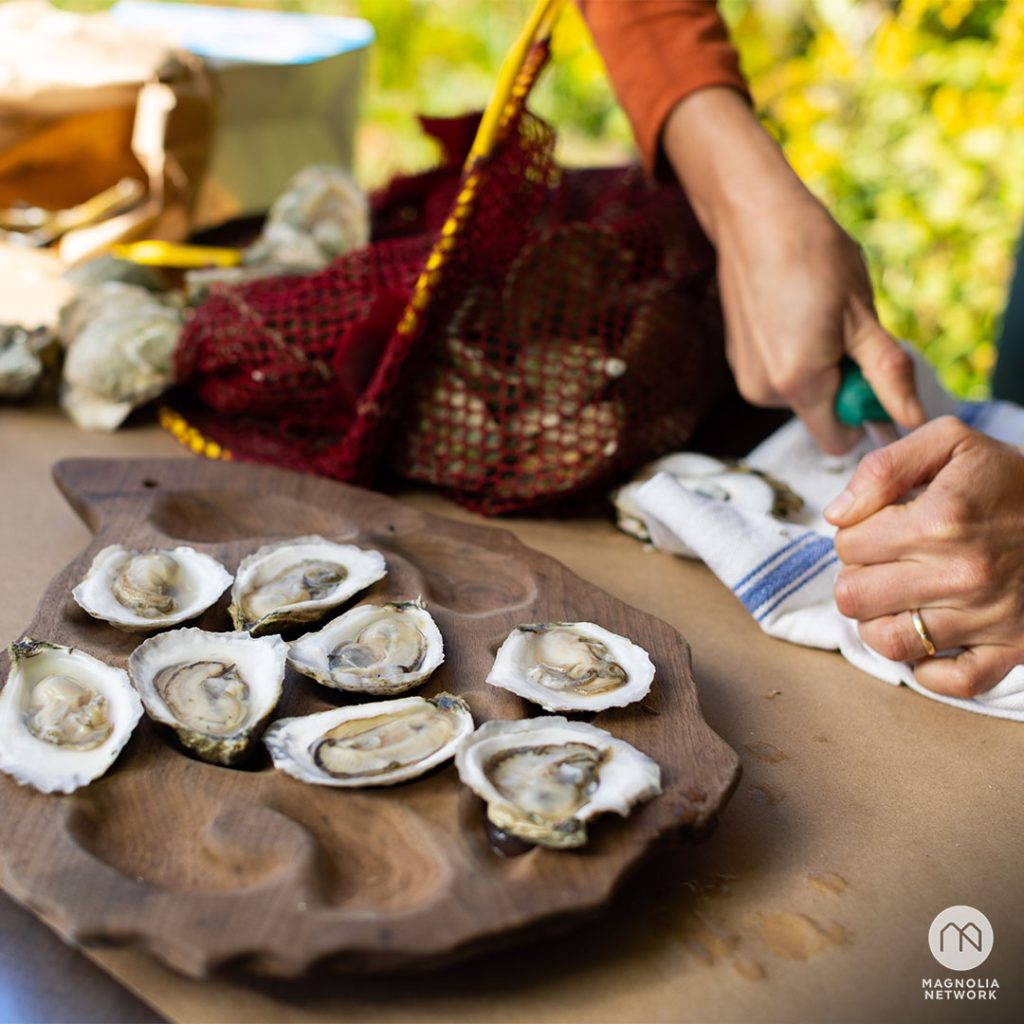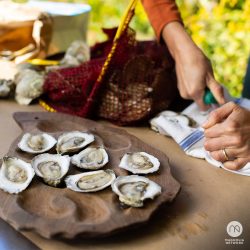 Crispy Fried Oysters with Tartar Sauce
From the Source, Season 3, Oysters
Ingredients
Fried Oysters
12

raw oysters

in the shell

1

cup

cornmeal

1/2

teaspoon

kosher salt

3

cups

neutral frying oil
Tartar Sauce
1

cup

mayonaisse

2

tablespoons

capers

minced

2

tablespoons

cornichons

minced

2

tablespoons

fresh dill

minced

1

tablespoon

shallot

minced

1

lemon

zested
Instructions
In a small bowl, combine cornmeal, and salt.

Shuck the oysters, reserve and separate their juice.

Choose a pot that is deep enough so that there is at least 4 inches of head space between the oil and the top of the pot. The oil should be about 2 inches deep. If your pot is larger, you may need to add more oil. Heat the oil to 350-375 F.

Dredge the oysters in the cornmeal mixture, then dip them back into their reserved juice, and back into the cornmeal mixture for a second time. Carefully drop the oysters in the oil and fry for 2-3 minutes. Be careful, oysters have a high water content and will pop in the oil. After 2-3 minutes, remove the oysters from the pot with a slotted metal spoon and briefly place on a towel to drain. Do not overcrowd the pot, fry in batches if needed. Serve within 5-10 minutes with tartar sauce.

Tartar Sauce

Combine all ingredients together in a medium size bowl and stir to combine. Serve as a dipping sauce for any fried food, or use a sandwich spread.