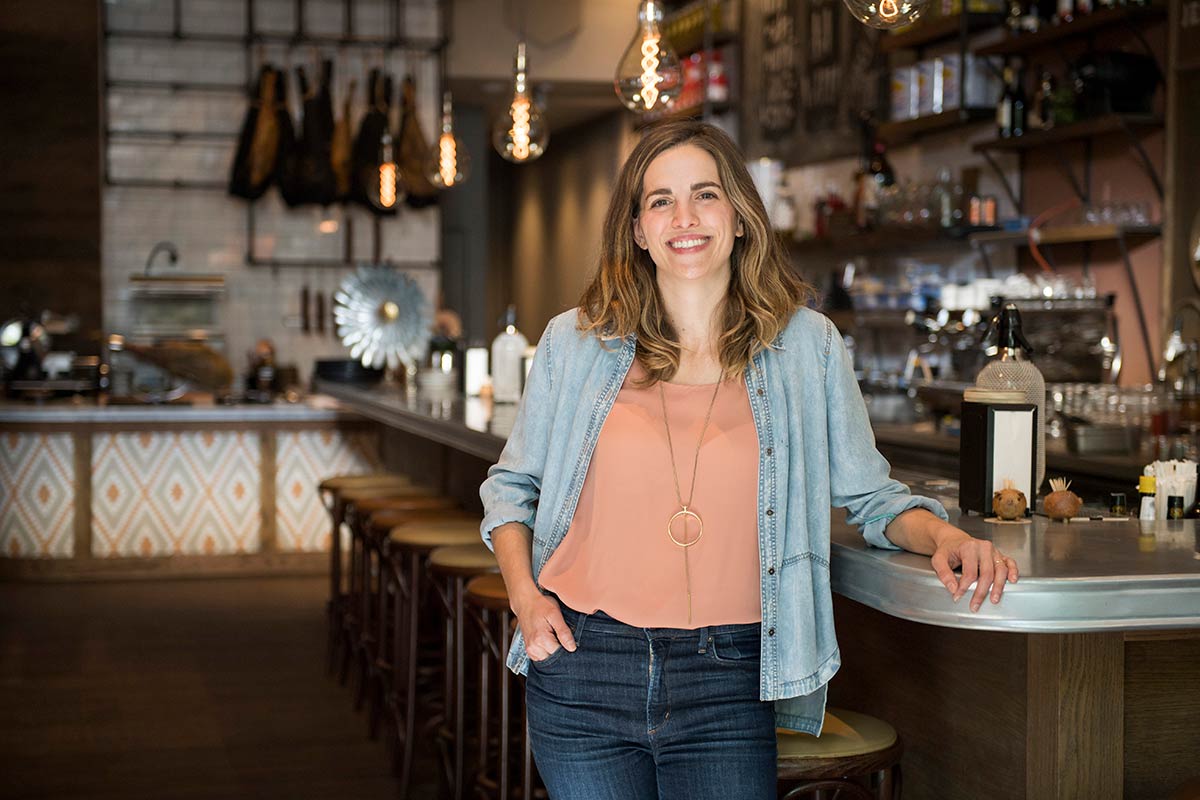 Katie Button was born in South Carolina, but grew up in New Jersey with a family that celebrated southern cooking. When Liz Button, Katie's mom, opened a catering company, Katie became immersed in the food world. She learned to cook and bake as a child, and by her twelfth birthday, she was the family's impressively meticulous cake-maker.
In college, Katie followed academic pursuits. A lover of science, she majored in chemical and biomolecular engineering at Cornell University, then sojourned to Paris for her Master's degree. She returned to Washington D.C. for her PhD, where she decided to change career paths.
Katie's culinary career started in a José Andrés restaurant in Washington, DC, Cafe Atlantico, where she began as a server. She then worked in the front of house at the world-renowned restaurant elBulli in Spain. Soon Katie transitioned to the kitchen, focusing on pastry, where she was employed both at Jean-Georges in NYC, and then at The Bazaar in LA. Finally, she returned to elBulli for a 7-month stage in their pastry kitchen.
Katie's culinary journey is closely integrated with Felix Meana, the man she met and fell in love with while working at Cafe Atlantico. Felix came to DC from Roses, Spain, his hometown, where he helped manage the front-of-house at elBulli. A trusted associate and friend of Chef José Andrés, Felix travelled widely to help open and manage his Spanish restaurants in America.
In 2009, while Katie staged at elBulli in Spain, and Felix managed The Bazaar in LA, the global couple decided to get married and open a restaurant with Katie's parents (who were living in NYC at the time). The four business partners concluded that Asheville, NC was the perfect location – a small city farming heritage, and the beautiful Appalachian mountains circling the skyline. Cúrate opened its doors in the spring of 2011, with its culinary focus on the straightforward delights of Spanish tapas.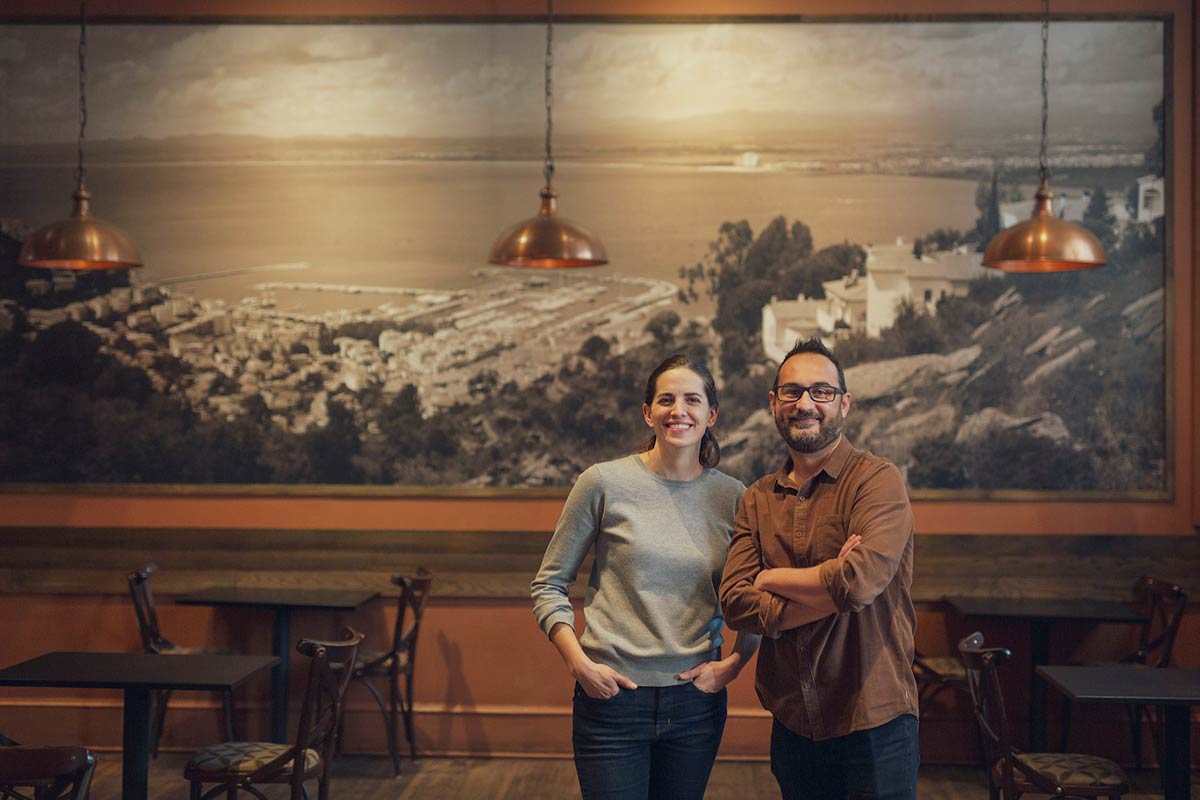 Cúrate quickly became an Asheville pillar, gathering accolades both locally and nationally. Katie has been nominated for four James Beard Awards, and Cúrate was featured as one of Food & Wine Magazine's "40 Most Important Restaurants of the Past 40 Years". In addition, Cúrate also features an award-winning all-Spanish wine list.
The restaurant group, Katie Button Restaurants – formerly Heirloom Hospitality Group, also owned and operated two additional eateries in Asheville that are now closed – the well-loved Nightbell, which closed after a 5 year run, and Button and Co. Bagels, which opened in 2018 and transitioned to La Bodega by Cúrate in the midst of the COVID-19 pandemic.
While Cúrate Bar de Tapas is the flagship, and most well-known business within Katie Button Restaurants, there's lots more going on! La Bodega by Cúrate is a cafe, Spanish market and wine bar around the corner from Cúrate, featuring hard-to-find Spanish pastries, breakfast, lunch and dinner options, as well as a retail market with Spanish specialty goods and our own packaged food line.
Cúrate Trips began in 2016 as a way for our guests to connect more deeply with the Spanish experience. New trips are released throughout the year, and led by an expert team of guides based in Spain – with Katie and Felix occasionally! These trips visit Catalonia and Andalusia, Madrid and Castile, the Basque Country, Portugal and Morocco.
The newest lines of business for the Cúrate family include Cúrate at Home and the Cúrate Spanish Wine Club – e-commerce marketplaces that feature Spanish specialty items and food produced by the Cúrate Crew, along with Spanish wine – shipping nationwide (wine only to select states), and a monthly wine club. The company plans to continue expanding and optimizing these offerings with the addition of the warehouse facility at the Citizen Times building.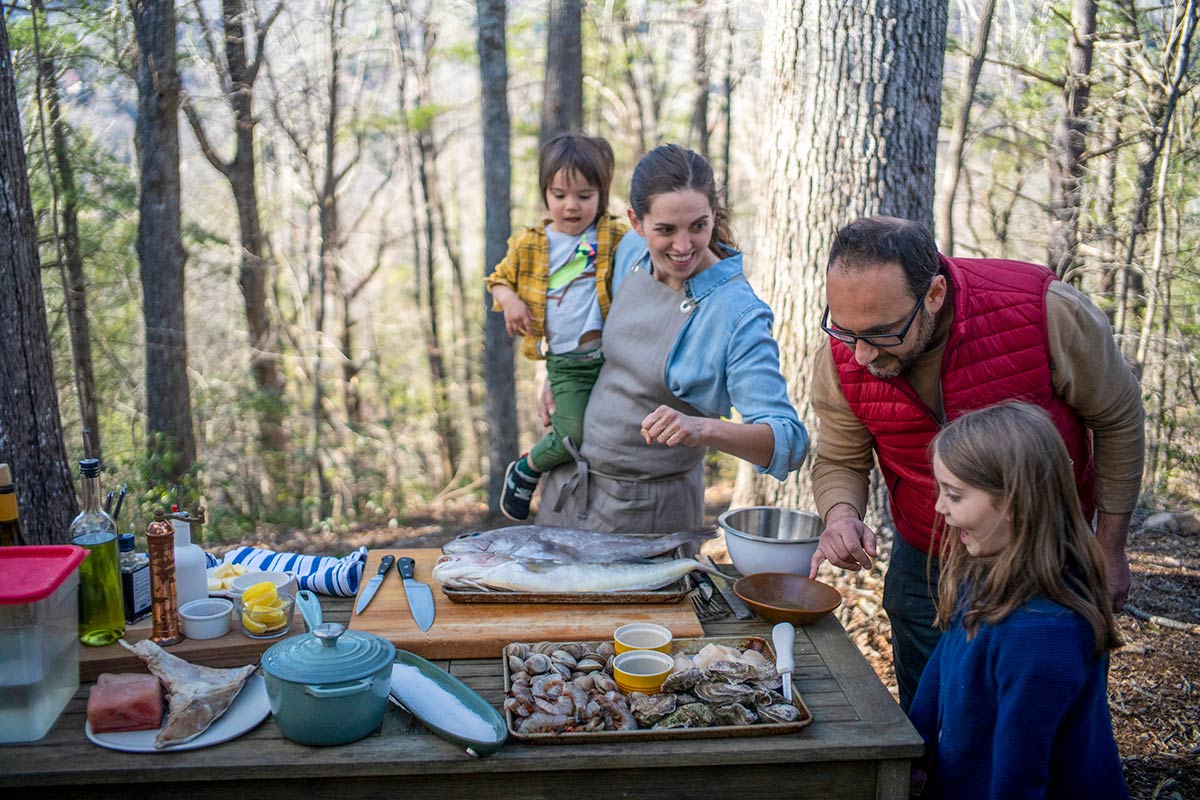 Katie Button Restaurants is dedicated to the Asheville community and improving the restaurant industry. Launching in 2019, Katie served as one of the founders and first board president of "Chow Chow: An Asheville Culinary Event." Katie also serves as part of the leadership team of the Independent Restaurant Coalition, a group that proved integral during the COVID-19 pandemic, pushing forward policy that resulted in survival and resilience of the nationwide independent restaurant community.
In 2021, Button joined the brand-new Magnolia Network, launching From the Source, a original series that explores the origins and stories behind different ingredients, along with Techniques for Cooking, as part of the app-based digital Magnolia Workshops.
Currently, Katie serves as the co-founder and CEO of Katie Button Restaurants, pushing forward new business opportunities and growth. Felix holds the role of Chief Experience Officer (CXO), overseeing and constantly evaluating all of the touchpoints that the company has with guests and consumers to provide the best possible Spanish experience. Katie and Felix have been married for a decade, and have two children that are growing entirely too fast, Gisela and Lalo.