Magic Microwave Lemon Curd
In From the Source, Season 3, Chef Katie Button makes a classic lemon curd to top Torrijas (a Spanish version of french toast!). While this lemon curd recipe isn't the same as the show, Chef Katie Button uses this magic trick to make an EASY lemon curd at home. The method is borrowed from her mother, Liz Button. Liz owned a catering company when Katie was growing up, and has used this method for years with much success! It's a good reason to have lemon curd around all the time!
If you're looking for the recipe for Torrijas, it can be found in the
Cúrate Cookbook
here.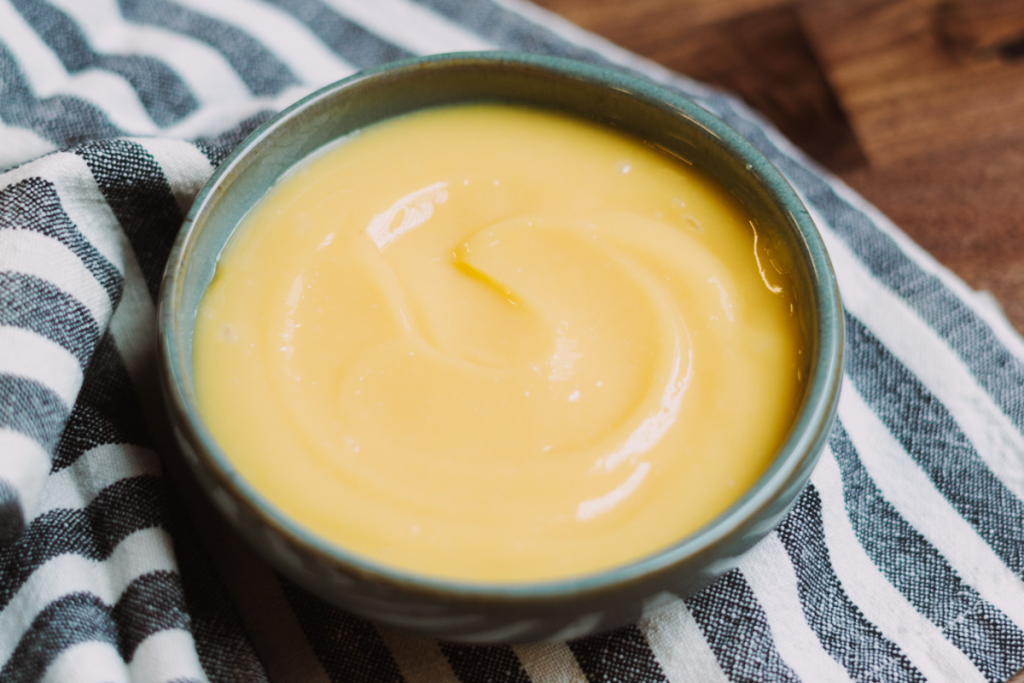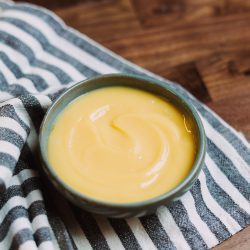 Magic Microwave Lemon Curd
Ingredients
3

large eggs

1

egg yolk

1

cup

sugar

2

lemons

zested

6

tablespoons

lemon juice

1

stick

butter
Instructions
Whisk all ingredients, except for the butter, in a temperature-safe bowl (such as Pyrex) to combine. Add the butter to the mixture.

Place the bowl in the microwave and run for 30 seconds on full power. Remove the bowl and whisk the contents thoroughly. Repeat this process 10 times or until the mixture has thickened and the temperature reads 170º fahrenheit using an instant thermometer.

Place the bowl into an ice bath to cool completely. Store in an airtight container in the refrigerator for up to 7 days.